 Before our inception as a company on our current estate, in the area there were no roads for vehicles to travel on, the infrastructure was very backward and barely visible and there were only dirt tracks to walk on. At a quick glance no one could have imagined that a wholly integrated and functional coffee production estate could be founded in such a derelict location. Nonetheless it is now a reality.
The high elevation in Nuwakot region contributes to the intense aromatic characteristics of the coffee and the minerals enriched soil provides the support and nourishment required by coffee plants. It comprises of several microclimates, different altitudes and topographies, all enabling the production of exceptional coffee.







our philosophy
We strive to provide the best quality coffee the Himalayan range has to offer
Family Owned since 2007, Nuwa Estate specialize in producing and exporting high-grade specialty coffee. Our current agricultural methods, standards and commitment to quality has allowed us to develop products that benefit from a wealth of knowledge and expertise.
At first we were solely into yielding and peddling raw coffee, but in time we realized that in Nepal the consumers had become weary of the commercial coffee enterprises and stale, overly roasted beans, which then enticed us to open a roaster for people who were clamoring for the actual taste of fresh coffee. We try our level best to only sell fresh coffee to our buyers, so they may enjoy coffee at peak flavor. We only use the finest, most delicious, and responsibly sourced beans. We are united by the simple purpose of getting great coffee to everyone who asks for it.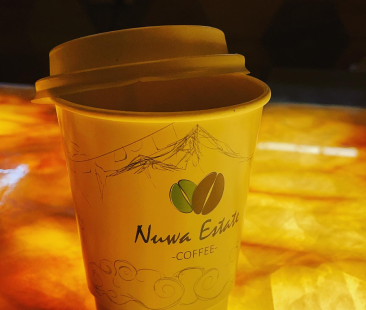 EVERY STEP WELL TAKEN CARE OF TO
BRING OUT THE BEST RESULTS